Sustainable Finance, which is the provision of financing for realizing a sustainable society, is rapidly growing. It is the practice of integrating global environmental and social issues, such as climate change, human rights & poverty, into financial services and to transform society into more sustainable. According to the UN Global Compact, achieving the United Nations Sustainable Development Goals (SDGs) by 2030 requires US$5 -7 trillion annually, doubling the current flow of investment(i). Hence, finance sector will play a vital role in realizing a sustainable society.
While there are many definitions of sustainable finance, ISO/TC 322, the ISO technical committee on sustainable finance, defines it as a means "to integrate sustainability factors such as environmental, social, and governance into economic activities". Sustainable finance, therefore, encompasses a wide range of financial services, including not only ESG investment, which is rapidly moving to the mainstream in Japan, but also other financial services, such as sustainable loan, bonds, and so on.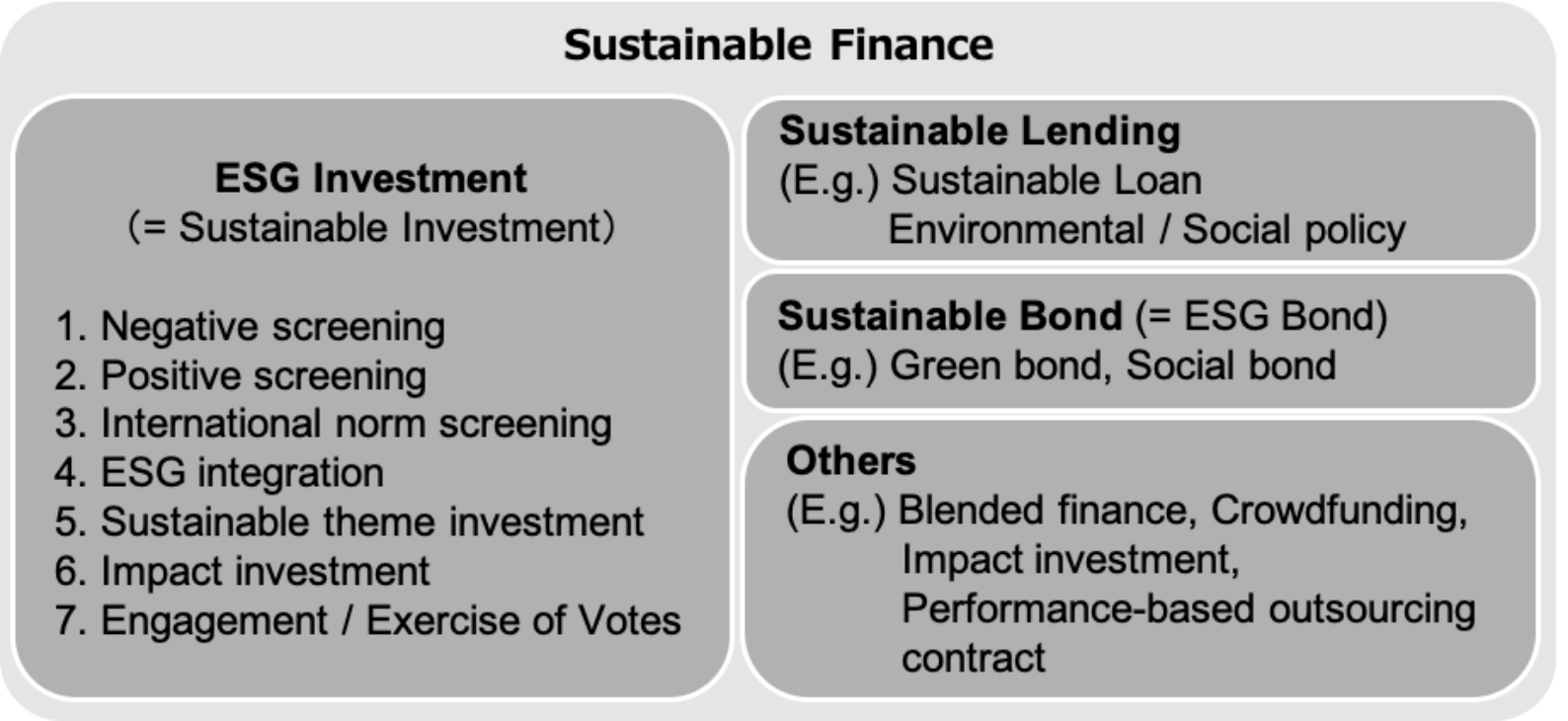 Why is sustainable finance increasingly gaining attention?
Data shows the rapid growth in recent years.
World ESG investments grew by 34% between 2016 and 2018(ii) , and green bond issues nearly doubled from 2016 to 2018 (iii). The balance of impact investments increased approximately four-fold during the same period(ⅵ).
The number of international initiatives which are actively promoting sustainable finance is also increasing. In 2006, the number of signatories to the United Nations "Principles for Responsible Investment (PRI)" increased sharply over the past few years to more than 3,000. Last year, the number for the "Principles for Responsible Banking (PRB)", which was launched as a banking version of the PRI, exceeded 180. The recommendations of the final report released in 2017 by the "Task Force on Climate-related Financial Disclosures (TCFD)" established by the Financial Stability Board (FSB) have been supported by more than 1,000 companies and institutions in about three years.
The global trend has been driven by the Paris Agreement, which set the global goal of keeping the global temperature increases in the range of 1.5 to 2℃, and the SDGs. Since 2015, the world has been moving towards common goals for the realization of a sustainable society, and this leads to the drastic change in the financial sector, accelarating the integration of sustainability-related elements into business activities.
In Japan, the signing of the PRI in 2015 by the Government Pension Investment Fund (GPIF), the world's largest pension fund, has led to a rapid increase in the interest in ESG investments.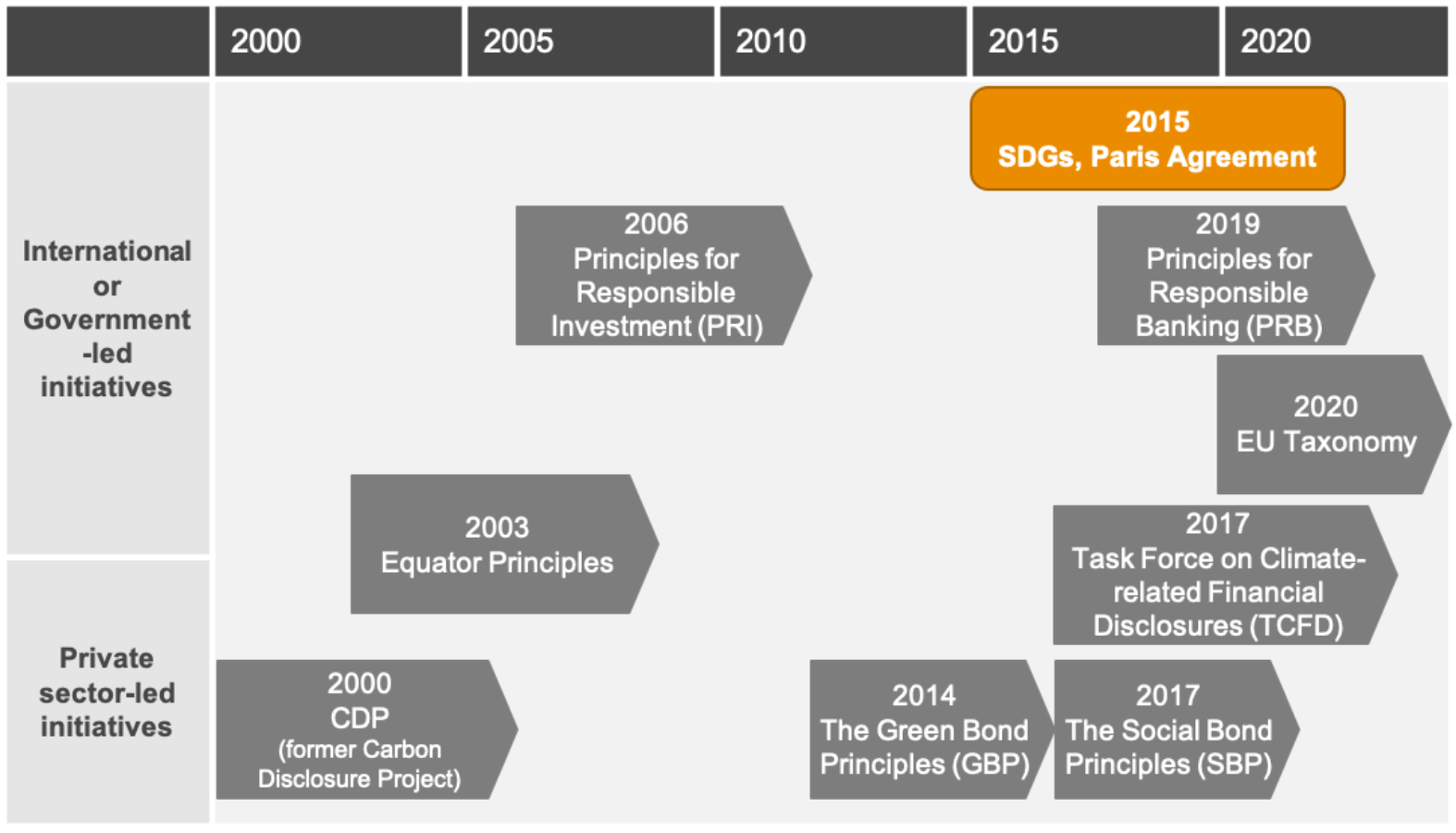 The next section will introduce specific methods and approaches of sustainable finance.